PL Series 100 Deco Finish
Signage plaques that provide wayfinding, information, direction, interpretive information or identity can be conventionally or digitally screenprinted, enameled, cut out, or laminated using a high-pressure process. These PL Deco finish processes all yield a flat, non-tactile face that is ideal for conveying messages with colorful backgrounds and highly detailed copy.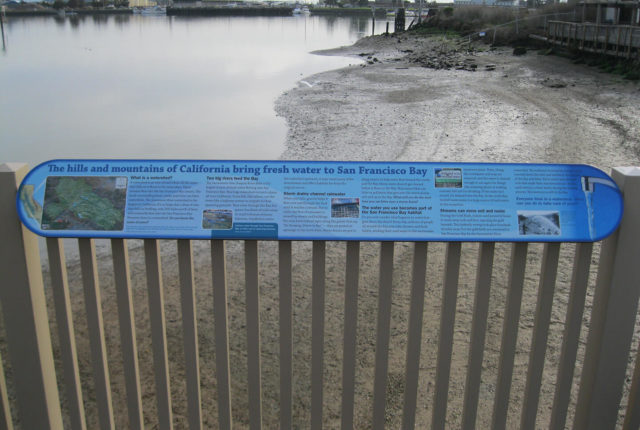 PL Series 200 Cast Finish
Cast finish plaques provide a more traditional signage look. Bronze and aluminum are the most common metals used in casting. Our foundries use a sand casting process that leaves letters and bordering raised. Clients should note that with this process there are limitations to the detail and minimum text heights depending on the fonts used.
PL Series 300 Etched Finish
Etched plaques provide a more contemporary signage look. Bronze, stainless steel, zinc and magnesium are the most common metals used in etching. Our etchers use both a physical sandblast process and a chemical etch process that leaves letters, logos and borders recessed. Exceptional detail can often be achieved with etching and contrast can be achieved with paint filling.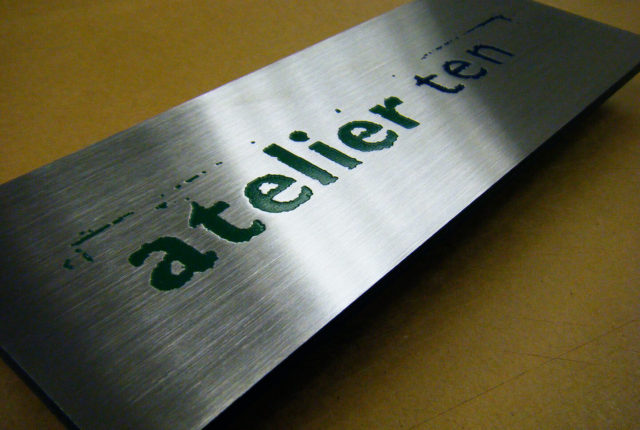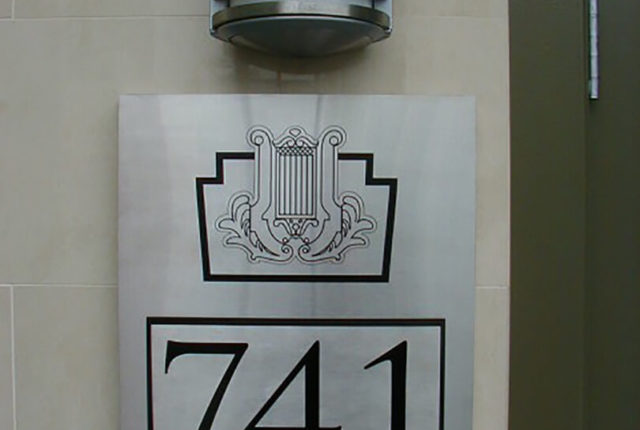 Our Capabilities & Technology