Donor Recognition Signs (DON)
DONOR Series 100 Applied Vinyl
Machine cut or printed vinyl applied to surface or subsurface of many offered substrates such as glass, aluminum, stainless steel, or acrylic. This process offers economy and simplicity to update donor panels as donor information evolves. This process can be used for both temporary or permanent applications. Temporary donor signs allow organizations more time to develop their campaign needs, yet still recognize their valued early donors.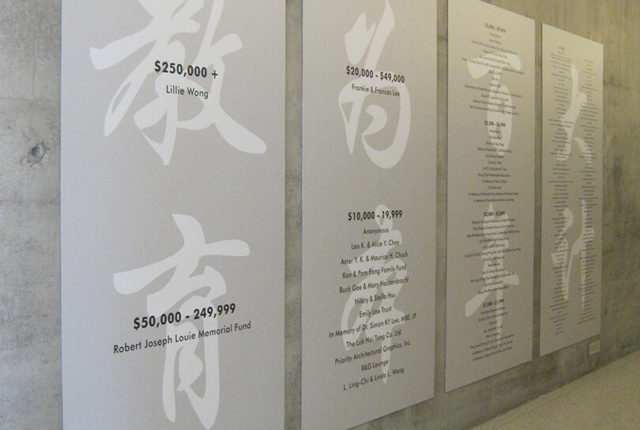 DONOR Series 200 Etched metal
Stainless steel, zinc, magnesium, glass and bronze can be etched and paint filled to create rich donor signage. This product provides a luxurious and detailed finish providing an excellent way to honor donors. This process is excellent for naming recognition of rooms, buildings or features identified under capital donor campaigns. These plaques provide a very distinguished look.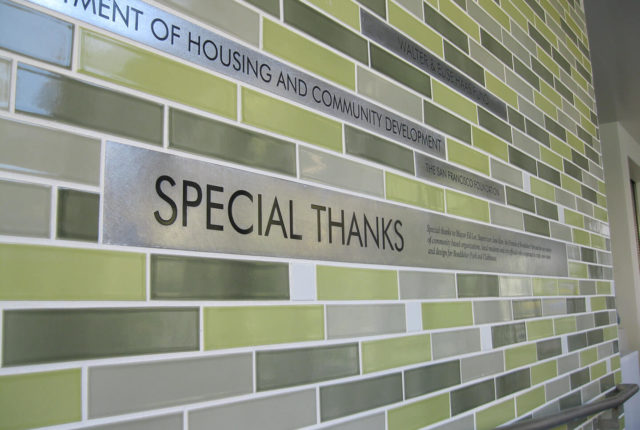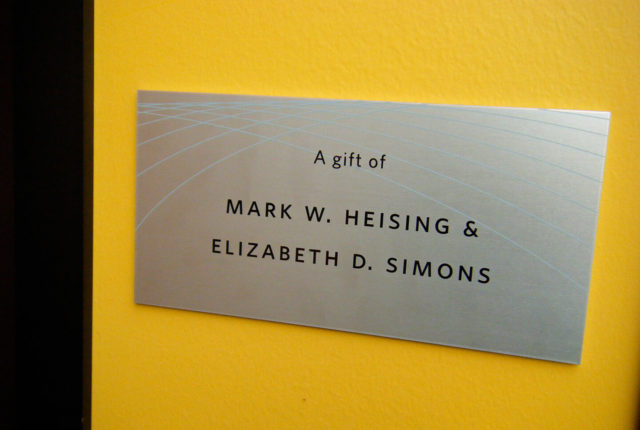 DONOR Series 300 Direct Printed
Conventional or digital screenprinting can be applied to various substrates for an economical yet more durable donor panel.
Contact us for your custom donor signage needs. Donor campaigns, whether annual or capital should be designed to honor those community investments put into your project or organization. We sit down with our clients to understand their donors' needs, budgets, change frequency and durability. We find a solution that fits and is beautiful when complete.