In October 2019, the sixth Hard Rock Café and Casino opened with great fanfare in Wheatland, a suburb of Sacramento, CA. This $450M construction project led by Yates Construction and Moorefield Construction Inc. includes a 169-room hotel with 6 restaurants, casino facilities and Rock Memorabilia Museum and took place over a rapid 15-month timeframe.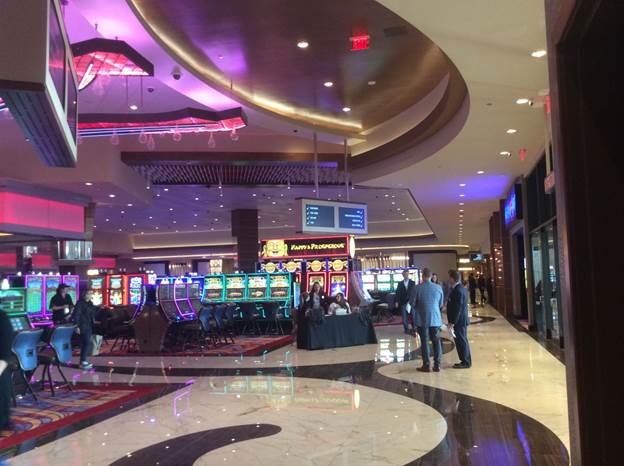 L & H Sign Company out of Reading, PA learned about Priority Graphics from our work at the Warrior's Chase Center and hired us to install all the signage for the hotel and lobby areas at the new Hard Rock resort. These signs were manufactured with high-end finishes including illuminated lettering, overhead electronic directional, code and wayfinding identification and required us to choose our installation team particularly carefully.
Over a 2.5 month process, we worked side-by-side with the on-site construction team at the Hard Rock site to plan the signage installation. We successfully completed the installation of 900 signs on time and on budget for L & H.